Apple Watch Repair Dubai
As your go-to i-everything service, we are excited to start supporting your Apple Watch. Whether you need your Apple watch screen replaced or need help setting up your Apple Watch for the first time, we are ready to help! Do not lose any more time integrating your Apple Watch into your Apple ecosystem!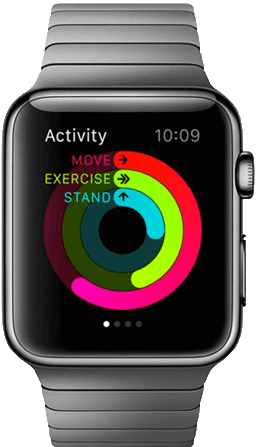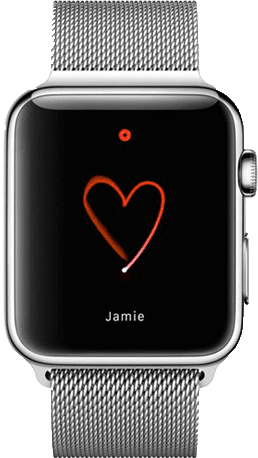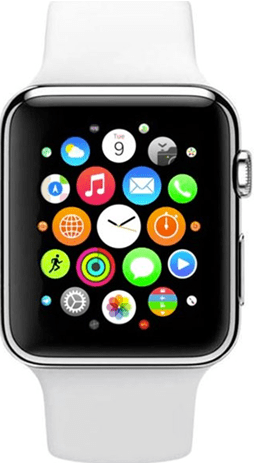 Issue: Cracked front screen or another broken part for the 42mm watch
Causes:Drop, fall, impact, defective LCD / touch screen
Solution:Replace or repair affected part
Parts:Only original and brand new
Repair time:Same day
Warranty:Lifetime
Almost all of our Apple Watch components come with a lifetime warranty. This demonstrates our confidence in our parts and repair methods. If you continue to experience issues following repair, you can approach our Apple Watch repair shop in Dubai at any time.
iWatch Battery Replacement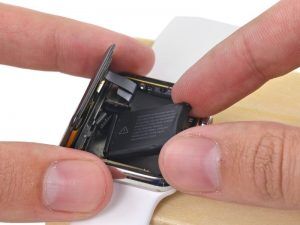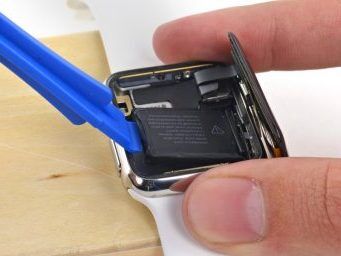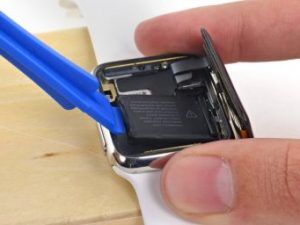 Apple Watch Force Touch Repair/Replacement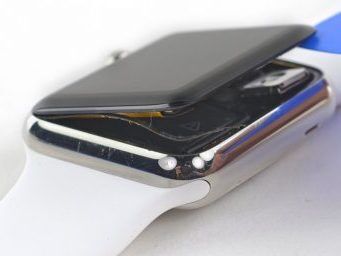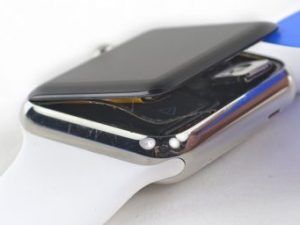 Apple watch repair service we provide
Apple Watch not charging

There may be occasions when you notice that your Apple Watch is not recharging at all, despite being connected to the magnetic charger. Normally, this would be reason for alarm, but not when our expert technician is on hand!
After restarting your watch, resetting or even updating its iOS hasn`t resolved the charging issue; there are chances for a hardware problem. We can help you fix your apple watch charging problem. Our professional specialists are capable of resolving your iWatch's charging issue, allowing you to use it as before.

Apple watch overheating

If your Apple Watch is getting hot while on the charger, you are not alone. Many users have complained about this problem. It is usual for your watch, power adapter and charging cord to become warm when attached to a power source, though not to turn to boil.

iWatch not turning-on

If your apple watch is experiencing problems and refusing to power on, you might aspire to find why it behaves and how to resolve it. This problem occurs mostly when you take your Apple Watch to the pool. In most cases, the iWatch will turn on but will not work or even trip off later.

Apple iWatch glass broken

Apple Watch stuck on Apple logo

iWatch battery draining quickly

Water damaged Apple watch repair

The Apple Watch is water-resistant and extremely effective at repelling small amounts of liquid that may enter during workouts or hand washing, for example. Even with all of this, the Apple Watch's water resistance begins to deteriorate over time, making it susceptible to liquid or water damage. If this occurs, it can result in a variety of complications. Electronics and water are incompatible. Our trained specialists can perform a water damage restoration on your iWatch and bring it back to life.
My Apple Watch Series 5 screen was broken, it was cellular version. Got it fixed here, all working as expected, took 2hrs overall. Apple will charge you an arm and leg for such repair, got it done for almost half the price, very reasonable. There are small debris of glue in the gaps, not very obvious though. I'm ok with the quality of repair for the price.


Mohamed Muzammil

Will the Apple Watch remain water resistant if the screen is replaced?
Water resistance is typically lost during a screen replacement. When we repair your watch screen, we apply water-tight glue. However, we cannot guarantee the watch's water resistance after the repair.
We strongly advise against using your watch in water after it has been repaired. This repair is not for you if you intend to swim with your repaired watch.
Are you able to provide a warranty for Apple Watch repairs?
For all Apple Watch repair, you get a Life-Time warranty on all parts, except the battery, which comes with a one-year warranty as it is a consumable component and degrades with time and usage.
Is it necessary to make a payment online prior to sending the iWatch in for repair?
You are not required to make any payment until your Apple Watch is completely repaired and returned to you.
Once you receive it back, you can pay using cash, card or bank transfer, depending on your comfort and convenience.
Would you require my Apple Watch's passcode to fix it?
We'll need login to your Apple Watch for pre and post repair testing, but you don't have to provide a passcode.
Please take a backup and reset your Apple Watch and unpair it from your iPhone so that we can verify all features and assure that you receive a fully functional and tested watch back in your hands if your Apple Watch is not dead.
Can you assist me with my Apple Watch issue despite the fact that I reside outside Dubai?
Of course! Our services are available throughout UAE, so regardless of where you live, we can assist you. Simply contact us at +971553774571 to learn more about it!
Why don't I just go to Apple to repair my Apple watch?
Go to the Genius Bar or not? That is the question. If you paid $49 upfront for AppleCare+ and don't mind paying $69 on top of that, then Apple is the choice for you. But wait! Yes, the wait is the choice word here. There is a definite wait for your Apple Watch service. Being that the Apple Watch is short on supplies, don't expect a same-day turn-around or even an ETA on when it may be fixed at all.
If you don't have AppleCare+ or know you didn't pay an extra beyond the watch cost, then you're deemed out of warranty. A broken screen will set you back almost the same price you paid for with the Sport model, the steel watch, and the gold edition. You also have to worry about the wait time on repairs at Apple.
Call us now to get other Apple watch service pricing.